07-29-2005, 06:37 PM
laxpimpj
Cat 2


Posts: 7
Joined: Jul 2005
Reputation: 0
Charley Damage, INLAND!
This is damage all the way in Winter Park, central florida.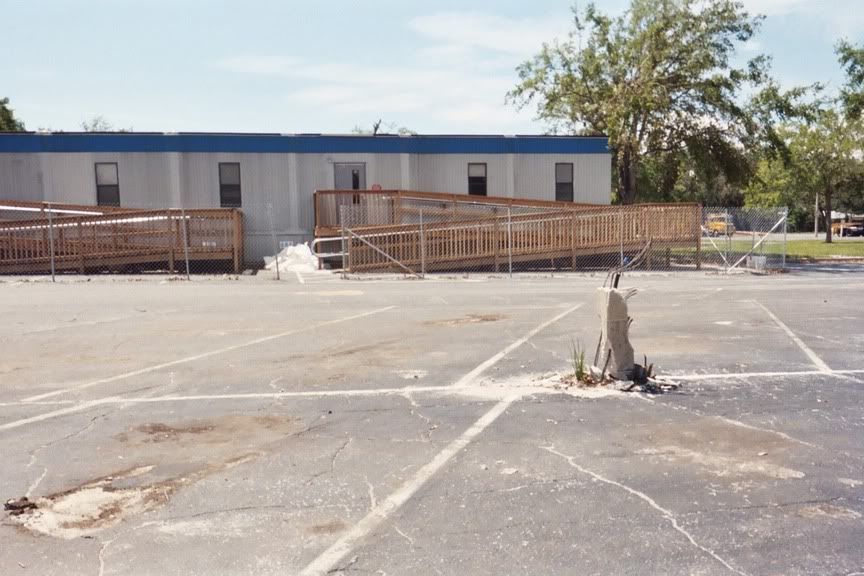 My school, that concrete thing jutting out of the pavement used to be a lightpost.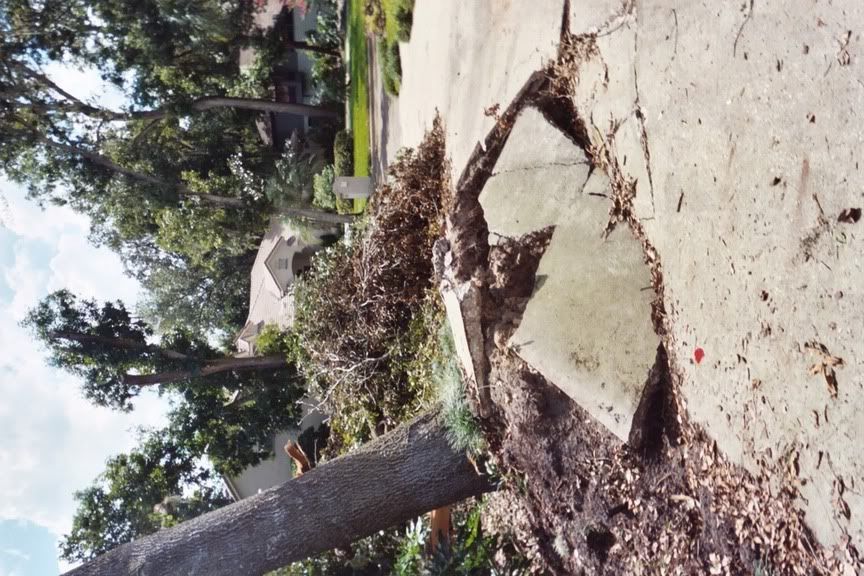 Our big oak trees ripped out large portions of road.. This was pretty much ubiquitous around my town.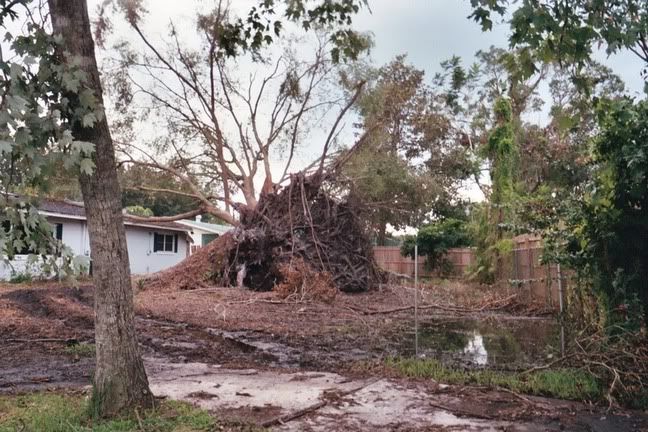 Big ole' tree tossed around
Neighbors house with some roof damamge, defintly not the worst example I saw however.
I had a really nice picture of me holding up a Taco Bell sign that was lodged into a middle school door.. But its on my other harddrive...
Ill post the rest when I get back to my old pc...
07-29-2005, 06:57 PM
Charley Damage, INLAND!
Impressive... it amazes me how the concrete gets ripped up. What were the winds in the area?
---
Hurricane Andrew (1992) Homestead
Hurricane Irene (1999) Homestead
Hurricane Charley (2004) Punta Gorda

I suppose I am just unlucky



...Chat is evil
User(s) browsing this thread: 1 Guest(s)