06-19-2017, 03:49 PM
ROLLTIDE
Administrator


Posts: 71,036
Joined: Apr 2004
Reputation: 10
RE: INVEST 93L
4PM
Quote: 000
WTNT33 KNHC 192046
TCPAT3

BULLETIN
Potential Tropical Cyclone Three Advisory Number 1
NWS National Hurricane Center Miami FL AL032017
400 PM CDT Mon Jun 19 2017

...TROPICAL STORM WARNING ISSUED FOR PART OF THE LOUISIANA COAST...


SUMMARY OF 400 PM CDT...2100 UTC...INFORMATION
----------------------------------------------
LOCATION...24.7N 88.7W
ABOUT 305 MI...490 KM S OF THE MOUTH OF THE MISSISSIPPI RIVER
ABOUT 380 MI...610 KM SSE OF MORGAN CITY LOUISIANA
MAXIMUM SUSTAINED WINDS...40 MPH...65 KM/H
PRESENT MOVEMENT...N OR 350 DEGREES AT 9 MPH...15 KM/H
MINIMUM CENTRAL PRESSURE...1002 MB...29.59 INCHES


WATCHES AND WARNINGS
--------------------
CHANGES WITH THIS ADVISORY:

A Tropical Storm Warning is in effect from Intracoastal City,
Louisiana, to the Mouth of the Pearl River.

A Tropical Storm Watch is in effect from west of Intracoastal City
to High Island, Texas.

SUMMARY OF WATCHES AND WARNINGS IN EFFECT:

A Tropical Storm Warning is in effect for...
* Intracoastal City to the Mouth of the Pearl River

A Tropical Storm Watch is in effect for...
* West of Intracoastal City to High Island

A Tropical Storm Warning means that tropical storm conditions are
expected somewhere within the warning area, in this case within the
next 24 to 36 hours.

A Tropical Storm Watch means that tropical storm conditions are
possible within the watch area, generally within 48 hours.

Interests elsewhere along the U.S. Gulf Coast from the central Texas
coast to the western Florida Panhandle should monitor the progress
of this system.

For storm information specific to your area, including possible
inland watches and warnings, please monitor products issued by your
local National Weather Service forecast office.


DISCUSSION AND 48-HOUR OUTLOOK
------------------------------
At 400 PM CDT (2100 UTC), the disturbance was centered near latitude
24.7 North, longitude 88.7 West. The system is moving toward the
north near 9 mph (15 km/h). A turn toward the north-northwest is
expected tonight, followed by a slower motion toward the northwest
on Tuesday and Tuesday night. On the forecast track, the
disturbance will move toward the Louisiana coast on Tuesday and
Wednesday.

Maximum sustained winds are near 40 mph (65 km/h) with higher gusts.
Some slight strengthening is possible before the system reaches
the coast.

Upper-level winds are expected to be marginally conducive for some
additional development of this system during the next day or two,
and a tropical or subtropical cyclone is likely to form during that
time.
* Formation chance through 48 hours...high...80 percent
* Formation chance through 5 days...high...80 percent

Tropical-storm-force winds extend outward up to 205 miles (335 km)
to the north and east of the center.

The estimated minimum central pressure is 1002 mb (29.59 inches).


HAZARDS AFFECTING LAND
----------------------
WIND: Tropical storm conditions are expected to first reach the
coast within the warning area on Tuesday. Tropical storm conditions
are possible in the watch area on Wednesday.

RAINFALL: The disturbance is expected to produce total rain
accumulations of 4 to 8 inches with isolated maximum amounts of 10
inches over southeastern Louisiana, southern Mississippi and
Alabama, and the western Florida Panhandle through Wednesday
evening.


NEXT ADVISORY
-------------
Next intermediate advisory at 700 PM CDT.
Next complete advisory at 1000 PM CDT.

$$
Forecaster Brennan
---
Twitter updates we will follow you back
http://twitter.com/Hardcoreweather
Now on Facebook We will like you back

http://www.facebook.com/pages/Hardcorewe...466?v=wall
06-19-2017, 03:53 PM
ROLLTIDE
Administrator


Posts: 71,036
Joined: Apr 2004
Reputation: 10
RE: INVEST 93L PTC3 GOM
---
Twitter updates we will follow you back
http://twitter.com/Hardcoreweather
Now on Facebook We will like you back

http://www.facebook.com/pages/Hardcorewe...466?v=wall
06-19-2017, 03:53 PM
ROLLTIDE
Administrator


Posts: 71,036
Joined: Apr 2004
Reputation: 10
RE: INVEST 93L PTC3 GOM
4PM
Quote: Potential Tropical Cyclone Three Discussion Number 1
NWS National Hurricane Center Miami FL AL032017
400 PM CDT Mon Jun 19 2017

A pair of ASCAT passes between 15 and 16Z showed that the
disturbance over the Gulf of Mexico has an area of tropical-storm-
force winds within a large area of deep convection 100 to 150 n mi
northeast of a broad low center. The ASCAT data and visible
satellite imagery show that the center is not well defined, and in
fact multiple low-level swirls are evident in the latest imagery. An
Air Force Reserve Hurricane Hunter aircraft is currently
investigating the system and will provide more data on its wind
structure.

The NWS now has the option to issue advisories, watches, and
warnings for disturbances that are not yet a tropical cyclone, but
which pose the threat of bringing tropical storm or hurricane
conditions to land areas within 48 hours. Under previous policy
this was not possible. These systems are known as Potential
Tropical Cyclones in advisory products and are numbered from the
same list as depressions. Because of the threat to the central
Gulf coast, advisories have been initiated on Potential Tropical
Cyclone Three and the appropriate watches/warnings have been issued.
Users should be aware that forecast uncertainty for disturbances is
generally larger than for tropical cyclones, especially beyond 48-72
hours.

The initial intensity is set to 35 kt based on the ASCAT data. The
initial pressure is set to 1002 mb based on extrapolated data from
the aircraft. Only modest strengthening is expected given the
moderate to strong southwesterly shear of around 30 kt expected to
persist over the system during the next couple of days. The NHC
intensity forecast is close to the latest intensity consensus aid.

Given the broad nature of the low, the initial motion estimate is a
rather uncertain 350/08. During the first 12 to 24 hours the system
will move northward to north-northwestward due to the a weakness in
the subtropical ridge over the northern Gulf and then the system
should slow and turn more northwestward as it interacts with an
upper-level low currently situated off the Texas coast. The details
of this interaction will have significant implications on the track
of the system, and there remains a fair amount of model spread. The
HWRF is on the right side of the guidance envelope, with a track
toward southeastern Louisiana while the UKMET and ECMWF show a
solution toward southwest Louisiana or extreme eastern Texas. For
now, the NHC forecast lies in the middle of the guidance envelope
and a little left of the TCVA consensus aid. Given the disorganized
nature of the circulation and the fact that the wind and rain
hazards extend well north and east of the center, users are
encouraged to not focus on the details of the track forecast.

The primary hazard from this disturbance is expected to be heavy
rainfall over portions of the central and eastern Gulf Coast.

FORECAST POSITIONS AND MAX WINDS

INIT 19/2100Z 24.7N 88.7W 35 KT 40 MPH...POTENTIAL TROP CYCLONE
12H 20/0600Z 26.0N 89.5W 35 KT 40 MPH
24H 20/1800Z 27.2N 90.6W 40 KT 45 MPH...TROPICAL CYCLONE
36H 21/0600Z 27.9N 91.4W 40 KT 45 MPH
48H 21/1800Z 28.7N 92.3W 40 KT 45 MPH
72H 22/1800Z 32.0N 93.5W 30 KT 35 MPH...INLAND
96H 23/1800Z 35.5N 90.5W 25 KT 30 MPH...POST-TROP/INLAND
120H 24/1800Z...DISSIPATED

$$
Forecaster Brennan
---
Twitter updates we will follow you back
http://twitter.com/Hardcoreweather
Now on Facebook We will like you back

http://www.facebook.com/pages/Hardcorewe...466?v=wall
06-19-2017, 05:14 PM
ROLLTIDE
Administrator


Posts: 71,036
Joined: Apr 2004
Reputation: 10
RE: INVEST 93L PTC3 GOM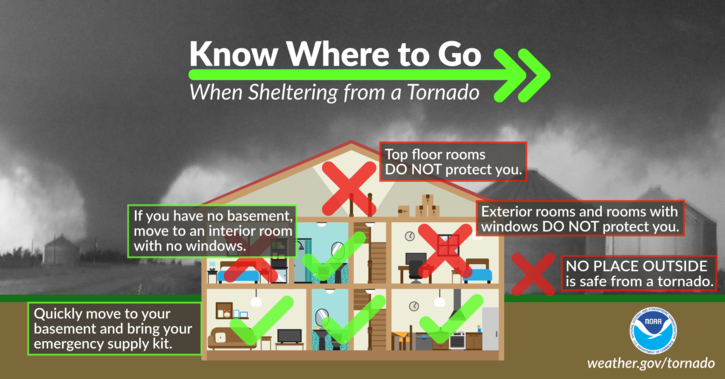 ---
Twitter updates we will follow you back
http://twitter.com/Hardcoreweather
Now on Facebook We will like you back

http://www.facebook.com/pages/Hardcorewe...466?v=wall
06-19-2017, 05:21 PM
ROLLTIDE
Administrator


Posts: 71,036
Joined: Apr 2004
Reputation: 10
RE: INVEST 93L PTC3 GOM
---
Twitter updates we will follow you back
http://twitter.com/Hardcoreweather
Now on Facebook We will like you back

http://www.facebook.com/pages/Hardcorewe...466?v=wall
06-19-2017, 05:53 PM
ROLLTIDE
Administrator


Posts: 71,036
Joined: Apr 2004
Reputation: 10
RE: INVEST 93L PTC3 GOM
models showing 14.2 inches of rain near me this week
---
Twitter updates we will follow you back
http://twitter.com/Hardcoreweather
Now on Facebook We will like you back

http://www.facebook.com/pages/Hardcorewe...466?v=wall
06-19-2017, 06:20 PM
fishstory
Cat 3


Posts: 68
Joined: Sep 2004
Reputation: 0
RE: INVEST 93L PTC3 GOM
Ought to be a fun rain event here. Picking up the items off my pier now. Tide may come up enough to cover it.
06-19-2017, 06:29 PM
ROLLTIDE
Administrator


Posts: 71,036
Joined: Apr 2004
Reputation: 10
RE: INVEST 93L PTC3 GOM
Will be streaming the next couple of days at Tornado Channel.com
Click on my icon and you will see the live stream and you can also chat
---
Twitter updates we will follow you back
http://twitter.com/Hardcoreweather
Now on Facebook We will like you back

http://www.facebook.com/pages/Hardcorewe...466?v=wall
06-19-2017, 09:32 PM
stella1952
Cat 3


Posts: 140
Joined: Sep 2005
Reputation: 0
RE: INVEST 93L PTC3 GOM
(06-19-2017 05:53 PM)

ROLLTIDE Wrote: models showing 14.2 inches of rain near me this week
Here we go... off to the races, yeah, for the 2017 "H" season.
It's been rainy here across Lake Pontchartrain for the last couple of weeks... pre-swampified to greet the No-Name floodmaker...
People around here are still mighty antsy about flooding... dunno why they'd feel that way - it's almost been a year since we got hammered! Believe it or not, more than a few people are still not back in their homes from March & August 2016! Crossing my fingers, toes and eyeballs that this will be a "dry" storm for us!
---
06-20-2017, 04:05 AM
ROLLTIDE
Administrator


Posts: 71,036
Joined: Apr 2004
Reputation: 10
RE: INVEST 93L PTC3 GOM
4am
Quote: Potential Tropical Cyclone Three Discussion Number 3
NWS National Hurricane Center Miami FL AL032017
400 AM CDT Tue Jun 20 2017

Nighttime infrared satellite imagery suggests that the circulation
associated with the low pressure area in the Gulf of Mexico is
gradually becoming better defined. However, the system is
struggling to maintain organized convection near the center, and
the radius of maximum winds remains large. Based on this, the
system is still maintained as a potential tropical cyclone.

The low is moving erratically northwestward around the southwestern
portion of a deep-layer ridge located over the western Atlantic and
Florida. The large-scale models suggest this ridge will strengthen
some during the next 36 hours or so and cause the low to turn a
little more westward. This would be followed by a northward turn
around the western end of the ridge and eventual recurvature into
the westerlies. Overall, there has been a left shift of the track
guidance models since the previous advisory. The new forecast
track is also shifted left, but it is to the right of the model
consensus, especially at 36-48 h. Given the nature of the
circulation, though, and the fact that the wind and rain hazards
extend well north and east of the center, users are encouraged to
not focus on the details of the track forecast.

The initial intensity remains 35 kt based on partial scatterometer
overpasses and continuity from the previous advisory. Significant
strengthening is unlikely due to strong vertical shear caused by an
upper-level trough over the northwestern Gulf of Mexico and
entrainment of dry air into the system. However, the large-scale
models suggest slight strengthening before landfall, and thus the
intensity forecast is unchanged from the previous advisory. One
change from the previous advisory is that it now appears more
likely that the system would become a subtropical cyclone than a
tropical cyclone due to the current structure of the low and
interaction with the aforementioned trough. That being said,
development into a tropical cyclone remains possible.

The primary hazard from this disturbance is expected to be heavy
rainfall over portions of the central and eastern Gulf Coast.


FORECAST POSITIONS AND MAX WINDS

INIT 20/0900Z 24.8N 90.1W 35 KT 40 MPH...POTENTIAL TROP CYCLONE
12H 20/1800Z 25.7N 91.0W 35 KT 40 MPH...SUBTROPICAL CYCLONE
24H 21/0600Z 26.6N 92.1W 40 KT 45 MPH
36H 21/1800Z 27.5N 93.0W 40 KT 45 MPH
48H 22/0600Z 28.9N 93.5W 40 KT 45 MPH
72H 23/0600Z 32.5N 93.5W 25 KT 30 MPH...INLAND
96H 24/0600Z 36.5N 88.0W 20 KT 25 MPH...POST-TROP/INLAND
120H 25/0600Z...DISSIPATED

$$
Forecaster Beven
---
Twitter updates we will follow you back
http://twitter.com/Hardcoreweather
Now on Facebook We will like you back

http://www.facebook.com/pages/Hardcorewe...466?v=wall
User(s) browsing this thread: 1 Guest(s)