Massive 8.9-magnitude quake hits Japan
03-11-2011, 11:26 AM
ROLLTIDE
Administrator


Posts: 71,640
Joined: Apr 2004
Reputation: 10
Massive 8.9-magnitude quake hits Japan
---
Twitter updates we will follow you back
http://twitter.com/Hardcoreweather
Now on Facebook We will like you back

http://www.facebook.com/pages/Hardcorewe...466?v=wall
03-11-2011, 11:27 AM
ROLLTIDE
Administrator


Posts: 71,640
Joined: Apr 2004
Reputation: 10
Massive 8.9-magnitude quake hits Japan
---
Twitter updates we will follow you back
http://twitter.com/Hardcoreweather
Now on Facebook We will like you back

http://www.facebook.com/pages/Hardcorewe...466?v=wall
03-11-2011, 11:41 AM
Windwatcher
Cat 5


Posts: 10,191
Joined: Aug 2007
Reputation: 1
Massive 8.9-magnitude quake hits Japan
Horrible horrible horrible. One man reported the wave at 33'
03-11-2011, 12:48 PM
Joe-Nathan
Expert Kool-Aid Drinker


Posts: 8,394
Joined: Aug 2008
Reputation: 5
Massive 8.9-magnitude quake hits Japan
Here is another pic from Japan as the second & third waves are approaching:
---
Trained Weather Spotter
CoCoRaHS Volunteer
https://www.instagram.com/bostickjm
https://twitter.com/BostickJM
http://www.livechasers.com/JonathanBostick
03-12-2011, 04:47 AM
HarvestMoon
Cat 5


Posts: 6,988
Joined: Sep 2007
Reputation: 1
Massive 8.9-magnitude quake hits Japan
Fukushima, Japan - Nuclear Reactor Explosion - March 12, 2011

[video=youtube;pg4uogOEUrU]http://www.youtube.com/watch?v=pg4uogOEUrU[/video]
---
Only people with oversized egos believe that mankind has caused global warming.

Scientific Consensus is an Oxymoron
03-12-2011, 07:12 AM
dkmac
Cat 5


Posts: 6,023
Joined: Sep 2007
Reputation: 0
Massive 8.9-magnitude quake hits Japan
Quake moved Japan coast 8 feet; shifted Earth's axis
Quote:

(CNN)

-- The powerful earthquake that unleashed a devastating tsunami Friday appears to have moved the main island of Japan by 8 feet (2.4 meters) and shifted the Earth on its axis.
"At this point, we know that one GPS station moved (8 feet), and we have seen a map from GSI (Geospatial Information Authority) in Japan showing the pattern of shift over a large area is consistent with about that much shift of the land mass," said Kenneth Hudnut, a geophysicist with the U.S. Geological Survey (USGS).
Reports from the National Institute of Geophysics and Volcanology in Italy estimated the 8.9-magnitude quake shifted the planet on its axis by nearly 4 inches (10 centimeters).
The temblor, which struck Friday afternoon near the east coast of Japan, killed hundreds of people, caused the formation of 30-foot walls of water that swept across rice fields, engulfed entire towns, dragged houses onto highways, and tossed cars and boats like toys. Some waves reached six miles (10 kilometers) inland in Miyagi Prefecture on Japan's east coast.




Victims of quake head to shelter




Tsunami demolishes Japan's north coast




A day of destruction in Japan



RELATED TOPICS


The quake was the most powerful to hit the island nation in recorded history and the tsunami it unleashed traveled across the Pacific Ocean, triggering tsunami warnings and alerts for 50 countries and territories as far away as the western coasts of Canada, the U.S. and Chile. The quake triggered more than 160 aftershocks in the first 24 hours -- 141 measuring 5.0-magnitude or more.
The quake occurred as the Earth's crust ruptured along an area about 250 miles (400 kilometers) long by 100 miles (160 kilometers) wide, as tectonic plates slipped more than 18 meters, said Shengzao Chen, a USGS geophysicist.
http://www.cnn.com/2011/WORLD/asiapcf/03...tml?hpt=T1
---
"The ultimate judge of your swing is the flight of the ball."

- Ben Hogan
03-12-2011, 07:59 AM
kobayashi
Cat 5


Posts: 4,477
Joined: Nov 2008
Reputation: 0
Massive 8.9-magnitude quake hits Japan
From Nikkei

http://e.nikkei.com/e/fr/tnks/Nni20110311D11JFA11.htm


Quote:

Latest Temblor An Interplate Quake: Meteorological Agency



TOKYO (Nikkei)--The major earthquake that struck northeastern Japan on Friday had the hallmarks of an interplate quake, which occurs at the boundary between two tectonic plates.
At the area near the epicenter, the North American plate, on which part of the Japanese archipelago lies, slips under the Pacific plate. The temblor was likely triggered when the North American plate snapped upward, releasing the accumulated strain.
A whirlpool caused by the quake-triggered tsunami at Tomakomai port in Hokkaido.
The earthquake occurred near the site of another tremor that shook Miyagi Prefecture on Wednesday, so the earlier quake may have been a foreshock, according to the Japan Meteorological Agency.
"There aren't many instances in which such a large earthquake occurs right after a magnitude 7-class quake," said an official at the agency. "This is a highly unusual case."
The agency warns that aftershocks registering around magnitude 7 could take place over the next month.
Major quakes have occurred off the coast of Miyagi Prefecture about every 40 years, the previous being a magnitude 7.4 temblor in 1978. Government experts had expected that one registering between 7.5 and 8 would hit, but the latest packed a wallop of magnitude 8.8.
The plate may have shifted over a stretch of several hundred kilometers along the fault on Friday, according to the agency, with some experts putting the figure at upwards of 400-500km.
"In last year's magnitude 8.8 earthquake in Chile, the fault is said to have moved over a span of about 800km, so the latest quake may be similar," said Kyoto University Professor Manabu Hashimoto.
Friday's interplate earthquake is different from the Great Hanshin Earthquake that rocked the Kobe area in 1995, which was an intraplate quake.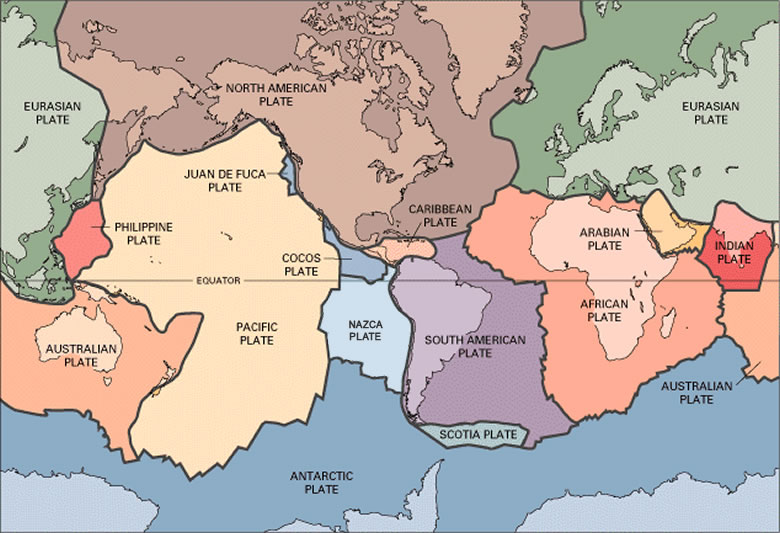 A days worth of "Aftershocks" registered over 7 on the Richter, comparable to the "Northridge" quake

That there are buildings still standing is testimony of their building codes.

---
https://theconservativetreehouse.com/
Nuts!
"Two riders were approaching, the winds began to howl"
03-12-2011, 08:58 AM
warwoman
Cat 5


Posts: 880
Joined: Jul 2009
Reputation: 0
Massive 8.9-magnitude quake hits Japan
HarvestMoon Wrote:Fukushima, Japan - Nuclear Reactor Explosion - March 12, 2011

[video=youtube;pg4uogOEUrU]http://www.youtube.com/watch?v=pg4uogOEUrU[/video]
Well,not to worry....If this turns into a "China Syndrome" situation, the melted core won't have far to go.
03-13-2011, 07:52 AM
dkmac
Cat 5


Posts: 6,023
Joined: Sep 2007
Reputation: 0
Massive 8.9-magnitude quake hits Japan
Death toll will exceed 10,000!
Quote:


Japan quake: Toll may cross 10,000 in Miyagi alone




TOKYO: The toll from a magnitude-8.9 earthquake in Japan could exceed 10,000 in the hardest-hit prefecture of Miyagi alone, police said on Sunday, as other officials tried to reassure the public that reactors at two damaged nuclear power plants posed no immediate danger.

"I have no doubt" that the death toll would rise above 10,000 in the prefecture, public broadcaster NHK quoted police chief Takeuchi Naoto as saying.

About 800 deaths had been confirmed so far in Miyagi and other areas in northeastern Japan, which were hit Friday by the quake and a tsunami. No contact could be established with about 10,000 residents of the town of Minamisanriku.

Police said earlier that more than 2,000 people had been killed or were unaccounted for in the affected regions, the Kyodo News agency reported.

A municipal official in Futaba town in Fukushima prefecture told Kyodo that about 90 percent of the houses in three coastal communities had been washed away by the tsunami.

About 390,000 people have fled their homes, many of them finding a place to stay at the more than 1,400 emergency shelters set up in schools and community centres, NHK said.
http://timesofindia.indiatimes.com/world...692363.cms
---
"The ultimate judge of your swing is the flight of the ball."

- Ben Hogan
User(s) browsing this thread: 1 Guest(s)