Spring Hill, Florida Area
07-30-2014, 09:34 AM
(This post was last modified: 07-30-2014 10:00 AM by ChessieStorm.)
RE: Spring Hill, Florida Area
July 29, 2014 Observations:
Daytime High Temp was 90°
Overnight Low Temp was 81°
Mean Temperature was 85.5°
Very Humid and warm esp. the morning and early afternoon
Dewpoints overnight were 80°, dropping to the upper 70's later
Thunderstorm at 9:45 a.m. with heavy rain and frequent lightning
After 2 p.m. Pt. Sunny
Rain Amount = 2.40"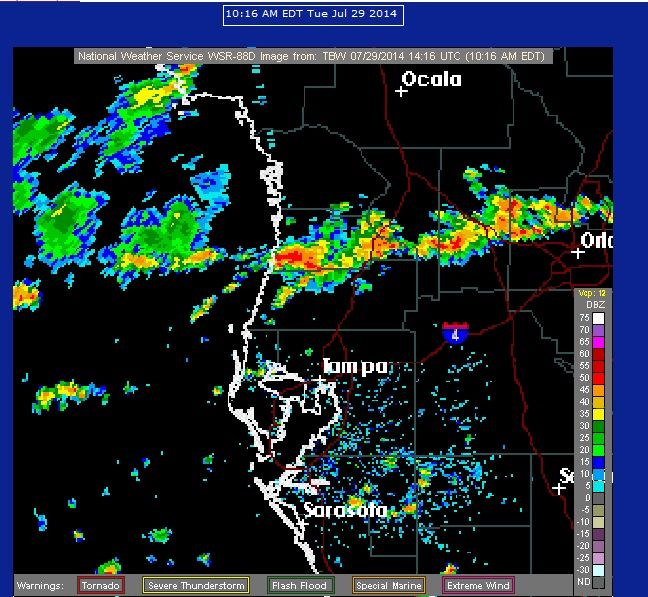 User(s) browsing this thread: 1 Guest(s)