Spring Hill, Florida Area
06-30-2013, 11:12 PM
Spring Hill, Florida Area
June 30, 2013 Observations:
Daytime High was 85° F
Overnight Low was 75° F
Mean Temperature was 80° F
Started Pt. Sunny but then scattered showers through the afternoon
Dewpoints in the mid 70's
Winds south/southwest at 5-15 mph
Rain Amount = .88"
Forecast for Monday, July 1st
Monday: Showers and thunderstorms. Some of the storms could produce heavy rain. High near 87. South southwest wind 9 to 13 mph, with gusts as high as 18 mph. Chance of precipitation is 90%
Monday night: Showers and thunderstorms likely, mainly before 2am. Mostly cloudy, with a low around 71. South southeast wind around 9 mph. Chance of precipitation is 70%.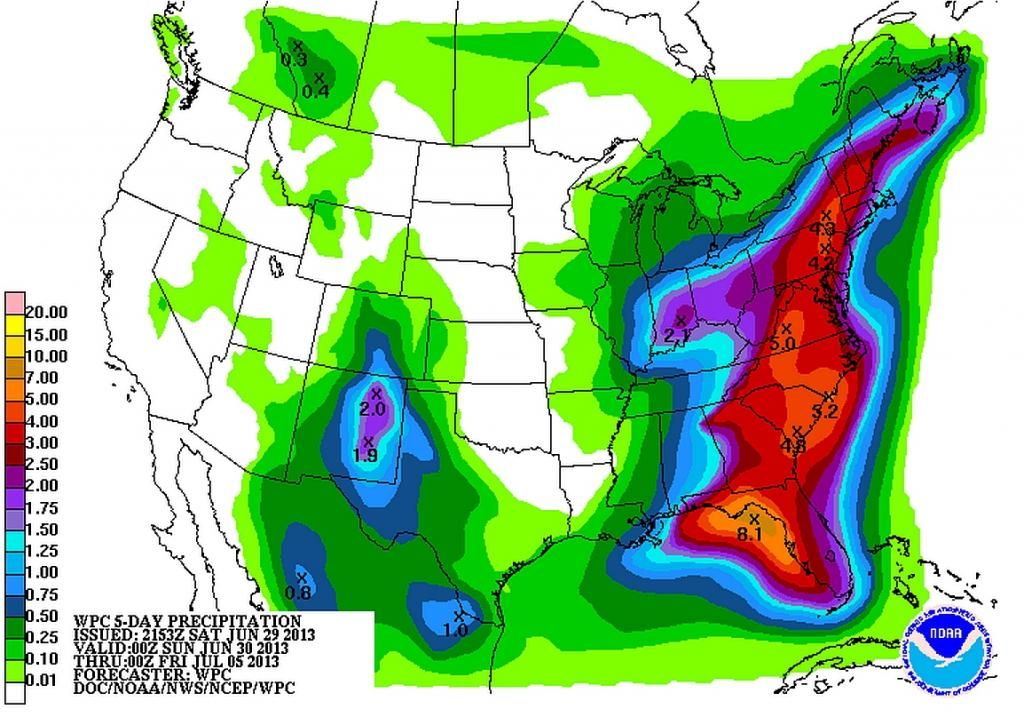 User(s) browsing this thread: 1 Guest(s)