Spring Hill, Florida Area
10-12-2012, 06:00 AM
Spring Hill, Florida Area
September 18, 2012 Observations:
Daytime High was 82° F
Overnight Low was 75° F
Mean Temperature was 78.5° F
Average Daytime High is 90° F
Average Overnight Low is 68° F
Average Mean for date 79° F
Record High is 98° in 2004
Record Low is 64° in 2003
Sunny at sunrise, then mostly Cloudy with showers and thunderstorms from 10:30 a.m. through 2:15 p.m.
Winds southwest at 5-15 mph
Dewpoints in the low to mid 70's
Rain Amount = 1.45"
Forecast for Wednesday the 19th:
Today: Isolated showers and thunderstorms before 2pm. Mostly sunny, with a high near 85. West wind around 7 mph. Chance of precipitation is 20%.
Tonight A 20 percent chance of showers and thunderstorms after 8pm. Mostly cloudy, with a low around 67. Light and variable wind.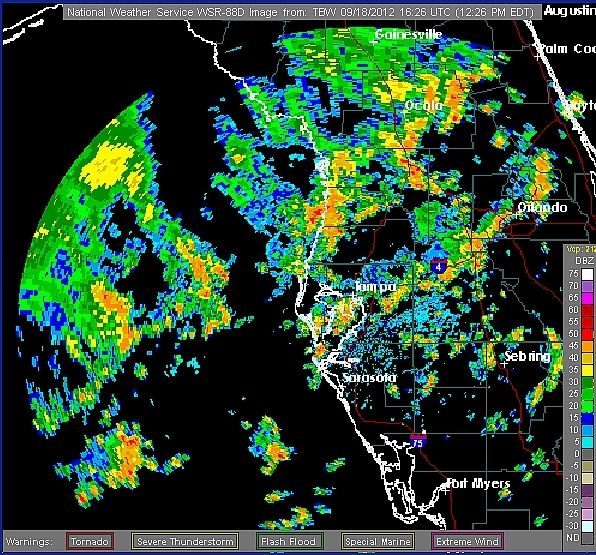 User(s) browsing this thread: 1 Guest(s)