Spring Hill, Florida Area
08-27-2012, 10:37 PM
Spring Hill, Florida Area
August 27, 2012 Observations:
Daytime High was 85° F
Overnight Low was 75° F
Mean Temperature was 80° F
Average Daytime High is 91° F
Average Overnight Low is 70° F
Average Mean for date 80.5° F
Record High is 98° in 1987
Record Low is 67° in 2001
Cloudy, some sun in afternoon
Showers, heavy at times overnight after 2 a.m. from Tropical Storm Isaac
Dewpoints in the mid 70's
Winds east/southeast at 15-20 mph with reported wind gust to 36 mph
Rain Amount = 1.70"
Forecast for Tuesday the 28th:
Tuesday: Showers likely and possibly a thunderstorm. Partly sunny, with a high near 91. Heat index values as high as 100. South wind 10 to 13 mph. Chance of precipitation is 60%.
Tuesday Night A 40 percent chance of showers and thunderstorms. Mostly cloudy, with a low around 76. South southeast wind around 8 mph.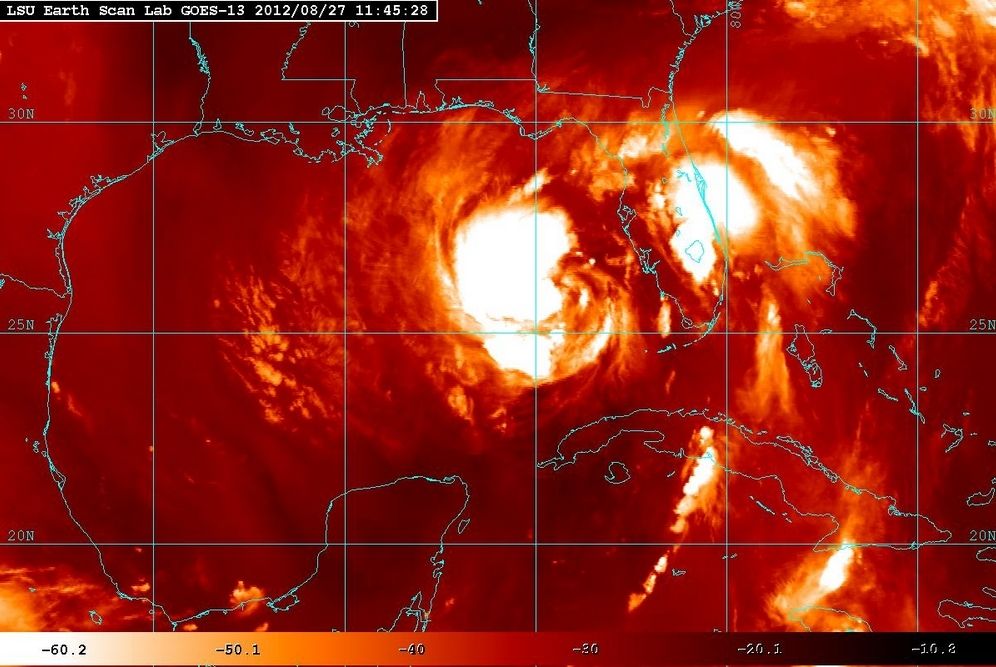 User(s) browsing this thread: 1 Guest(s)