Spring Hill, Florida Area
01-07-2012, 04:58 PM
Spring Hill, Florida Area
January 5, 2012 Observations:
Daytime High was 66° F
Overnight Low was 27° F
Mean Temperature was 46.5° F
Average Daytime High is 70° F
Average Overnight Low is 45° F
Average Mean for date 58° F
Record High is 84° in 1971
Record Low is 23° in 2001
Pt. Sunny with some mid level clouds around noon
Dewpoints in the low 30's
Winds northeast at 5-10 mph
Forecast for Friday the 6th:
Today: Mostly sunny, with a high near 72. South wind at 8 mph becoming west northwest.
Tonight: Areas of fog after 2am. Otherwise, partly cloudy, with a low around 47. West wind at 5 mph becoming south southeast.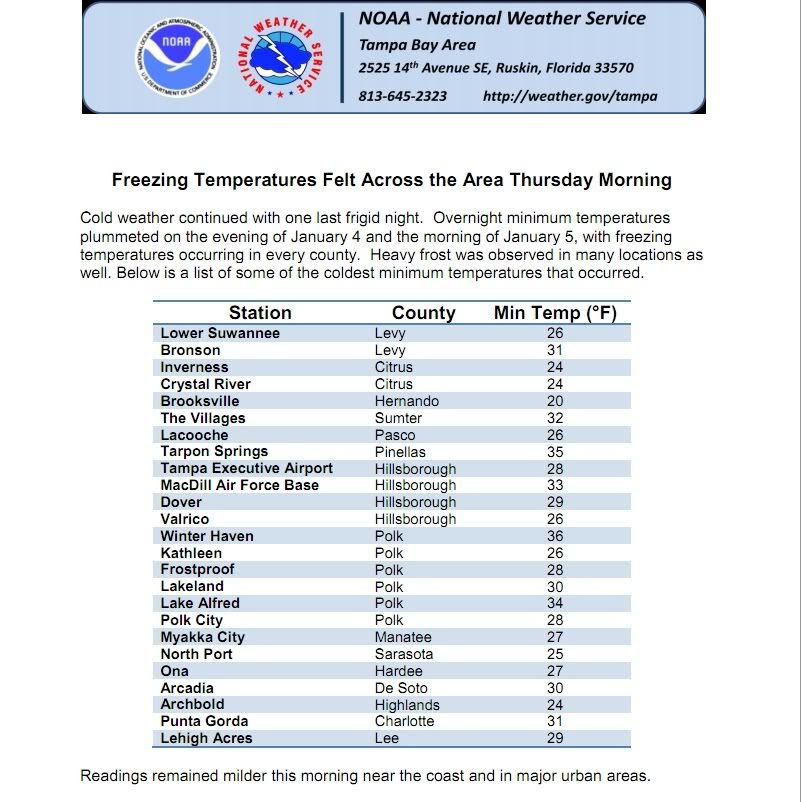 User(s) browsing this thread: 1 Guest(s)