Spring Hill, Florida Area
04-12-2011, 08:20 AM
Spring Hill, Florida Area
April 5, 2011 Observations:
Daytime High was 72° F
Overnight Low was 64° F
Mean Temperature was 68° F
Average Daytime High is 80° F
Average Overnight Low is 54° F
Average Mean for date 67° F
Record High is 91° in 1974
Record Low is 40° in 1975
Pt. Cloudy, partial clearing late afternoon, then mostly sunny after 5 p.m.
Thunderstorm at 7:50 a.m.
Dewpoints in the mid 60's dropped to mid 40's
Winds southwest at 5-10 mph then northwest at 5-10 mph
Severe Thunderstorm Watch issued till 2 p.m. at 7 a.m.
Warning issued till 8:15 a.m.
Rain Amount = .82"
Forecast for Wednesday the 6th:
Today: Sunny, with a high near 77. East northeast wind between 8 and 13 mph.
Tonight: Mostly clear, with a low around 53. East southeast wind around 9 mph.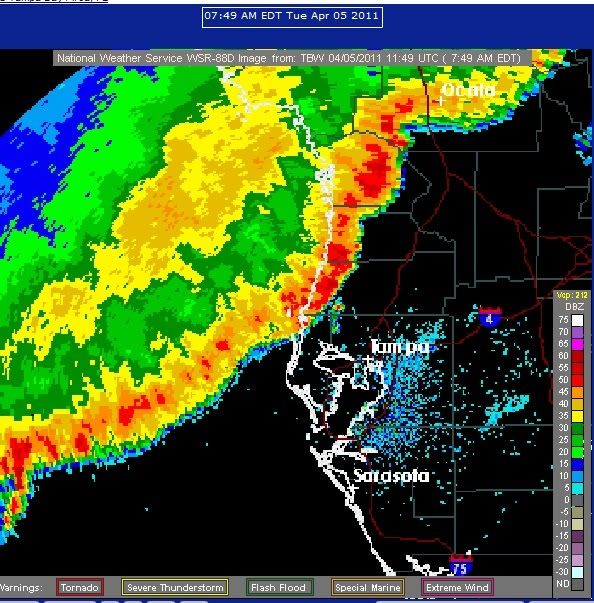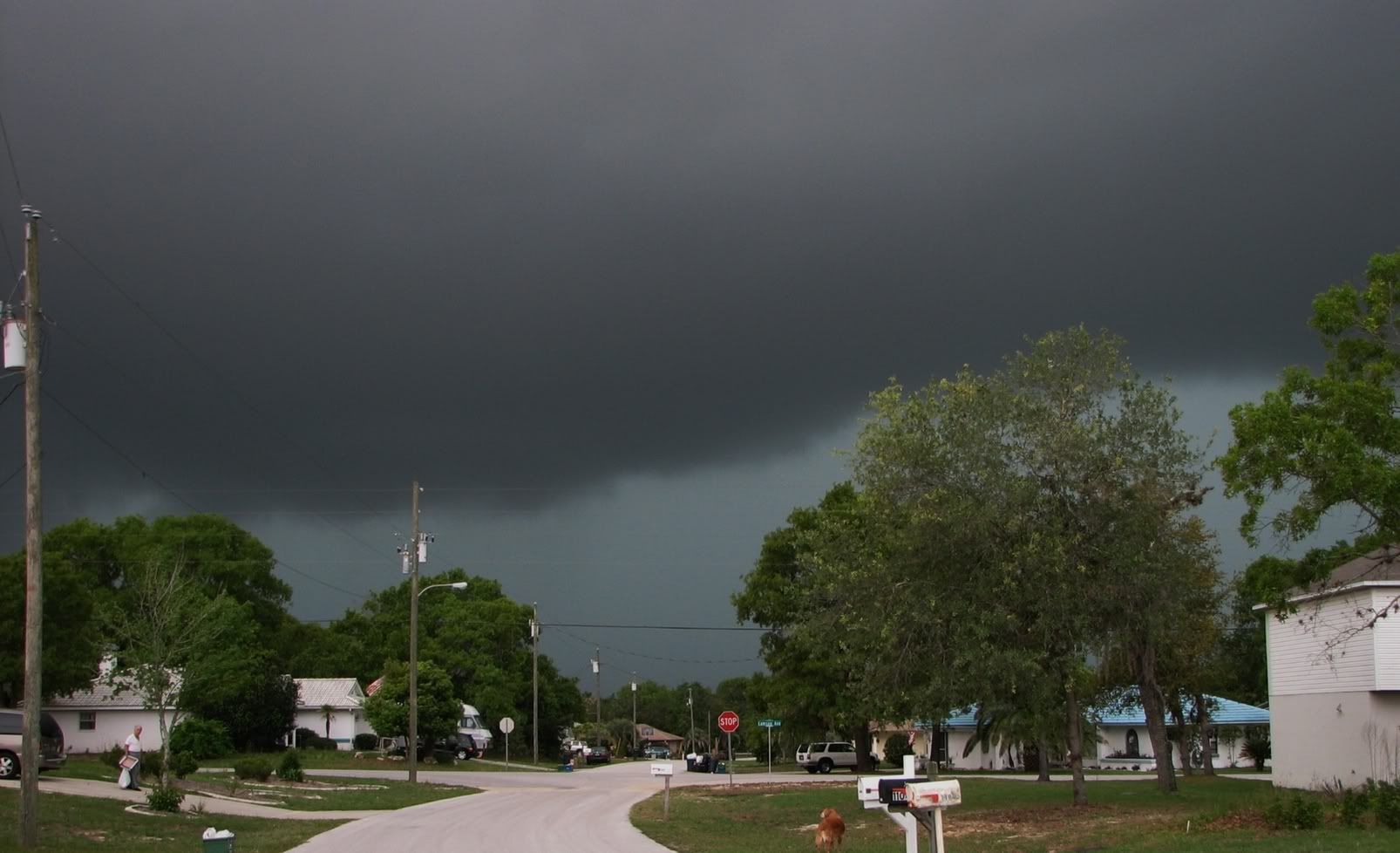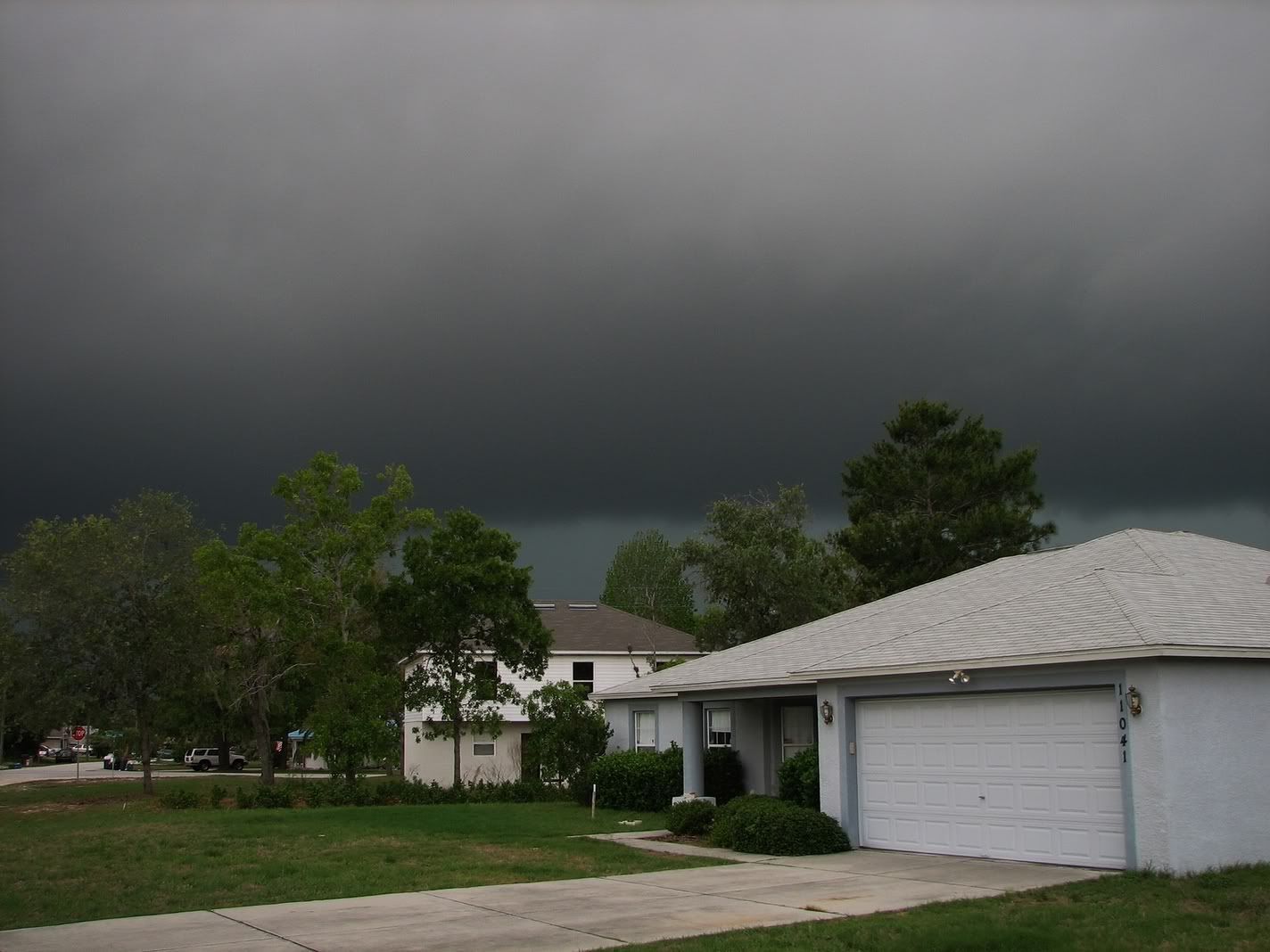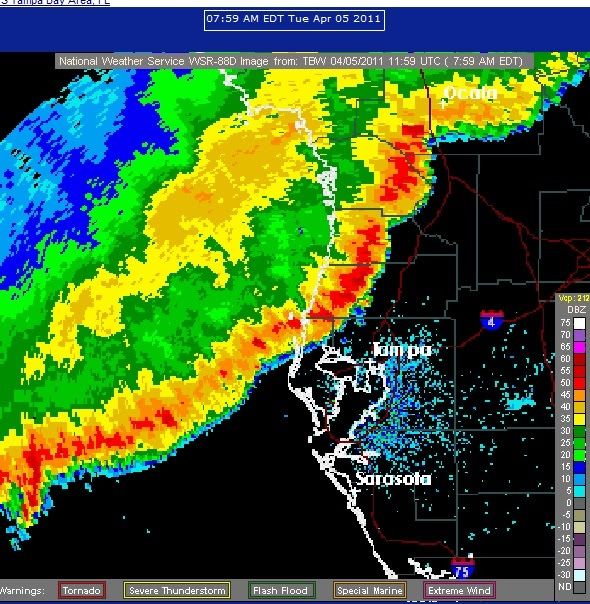 User(s) browsing this thread: 1 Guest(s)