Spring Hill, Florida Area
02-08-2011, 12:35 PM
Spring Hill, Florida Area
February 7, 2011 Observations:
Daytime High was 77° F
Overnight Low was 56° F
Mean Temperature was 66.5° F
Average Daytime High is 71° F
Average Overnight Low is 45° F
Average Mean for date 58° F
Record High is 87° in 1989
Record Low is 21° in 2000
Rain at midnight.
Cloudy then some clearing by 10 a.m. then clouded up after 2 p.m.
Showers between 2:30 - 5 p.m.
Dewpoints in the low 60's and dropped to low 50's by evening
Winds east early then south/southwest at 10-20 mph with gusts to 28 mph then northwest at 5-15 mph
Rain Amount = 1.50"
Forecast for Tuesday the 8th:
Today: Mostly sunny, with a high near 61. Northwest wind around 9 mph.
Tonight: Mostly clear, with a low around 38. North northwest wind between 8 and 10 mph.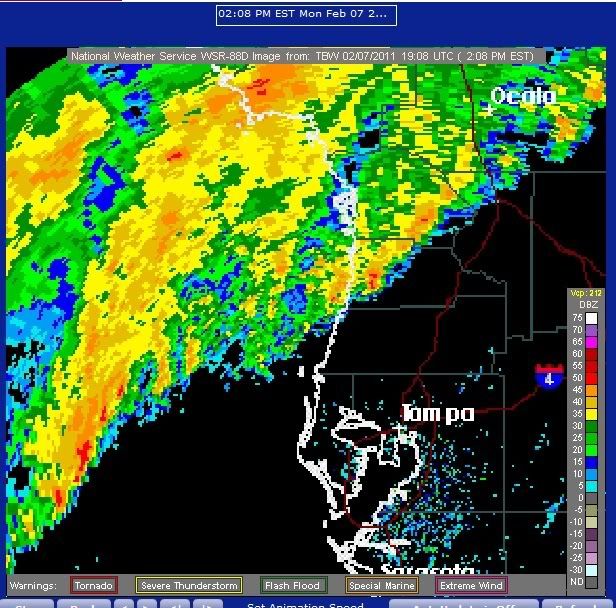 User(s) browsing this thread: 2 Guest(s)