Spring Hill, Florida Area
12-12-2010, 11:07 PM
Spring Hill, Florida Area
December 12, 2010 Observations:
Daytime High was 66° F
Overnight Low was 44° F
Mean Temperature was 54° F
Average Daytime High is 73° F
Average Overnight Low is 47° F
Average Mean for date 60° F
Record High is 85° in 2001
Record Low is 21° in 1995
Started mostly sunny but by 10 a.m. increasing clouds
Shower at 11:30 a.m.
Then variably cloudy rest of day
Dewpoints started in low 50's and started dropping after 5 p.m.
Winds southwest at 10-15 mph then shifted to northwest around 4 p.m. at 10-15 mph, increasing to 15-25 mph with gusts to 35 mph
Rain Amount =.20"
[COLOR="red"]Wind Chill Advisory
High Surf Advisory
Lake Wind Advisory
Hard Freeze Watch[/COLOR]
Forecast for Monday the 13th:
Monday: Isolated sprinkles before 10am. Mostly cloudy, then gradually becoming sunny, with a high near 47. Wind chill values as low as 25 early. West northwest wind between 15 and 23 mph, with gusts as high as 32 mph.
Monday Night: Mostly clear, with a low around 21. Northwest wind between 7 and 10 mph.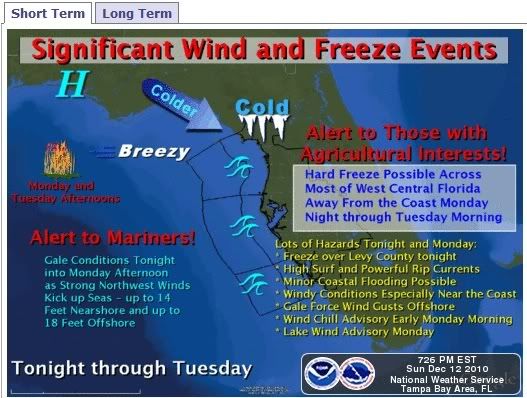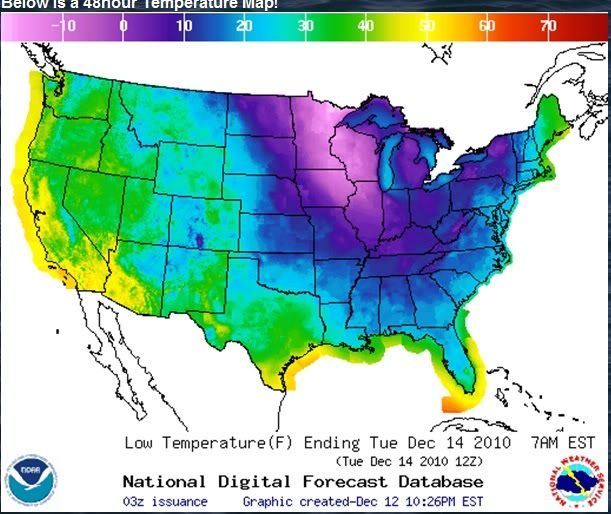 User(s) browsing this thread: 1 Guest(s)