Spring Hill, Florida Area
12-07-2010, 11:03 PM
Spring Hill, Florida Area
December 7, 2010 Observations:
Daytime High was 48° F *
Overnight Low was 29° F *
Mean Temperature was 38.5° F (22.5° below normal)
Average Daytime High is 74° F
Average Overnight Low is 48° F
Average Mean for date 61° F
Record High is 85° in 2001
Record Low is 29° in 2000/2010
100% Sunshine.
Winds north/northwest at 10-15 mph
Dewpoints in the upper 20's
Tied Record Low set in 2000
Set another Record Low Maximum High breaking old mark of 52° set in 2002
Forecast for Wednesday the 8th:
Overnight: Patchy frost after 3am. Otherwise, mostly clear, with a low around 25. Calm wind.
Wednesday: Patchy frost before 7am. Otherwise, mostly sunny, with a high near 56. Wind chill values as low as 25 early. Calm wind becoming west northwest between 6 and 9 mph.
Wednesday Night: Mostly cloudy, with a low around 31. Light north northwest wind.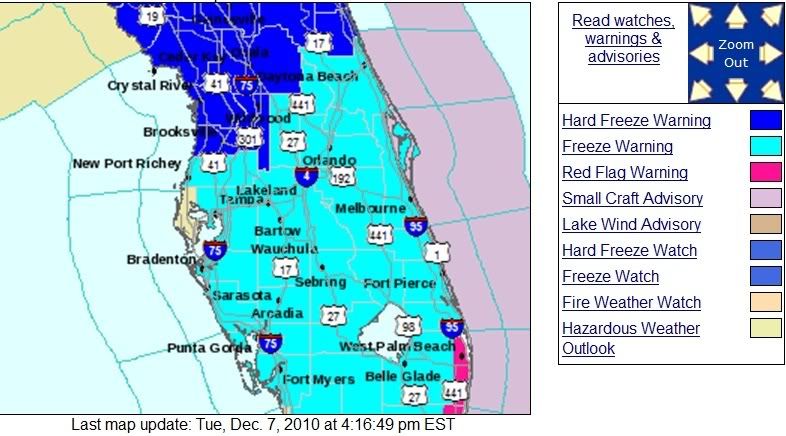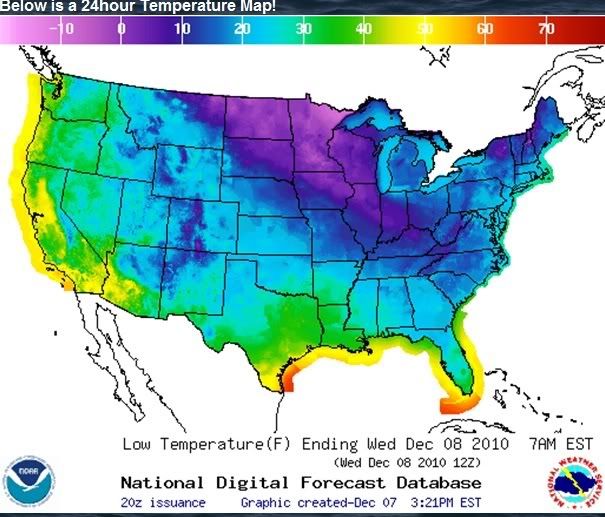 User(s) browsing this thread: 2 Guest(s)