Spring Hill, Florida Area
12-06-2010, 09:37 PM
Spring Hill, Florida Area
December 6, 2010 Observations:
Daytime High was 50° F
Overnight Low was 34° F
Mean Temperature was 42° F (20° below normal)
Average Daytime High is 75° F
Average Overnight Low is 48° F
Average Mean for date 61.5° F
Record High is 85° in 1983
Record Low is 29° in 2000
Sunny and chilly
Winds north/northwest at 10-20 mph
Dewpoints in the low 30's
Record High Maximum Low of 50° breaking old mark.
Hard Freeze Warning Issued. We'll see...some clouds have been coming in off the gulf waters...this could keep low temps up during night if they continue to roll in.
Forecast for Tuesday the 7th:
Monday night: Clear, with a low around 25. Northwest wind between 5 and 7 mph.
Tuesday: Sunny, with a high near 55. Wind chill values as low as 18 early. Northwest wind between 6 and 13 mph.
Tuesday Night: Mostly clear, with a low around 26. North northwest wind between 3 and 5 mph.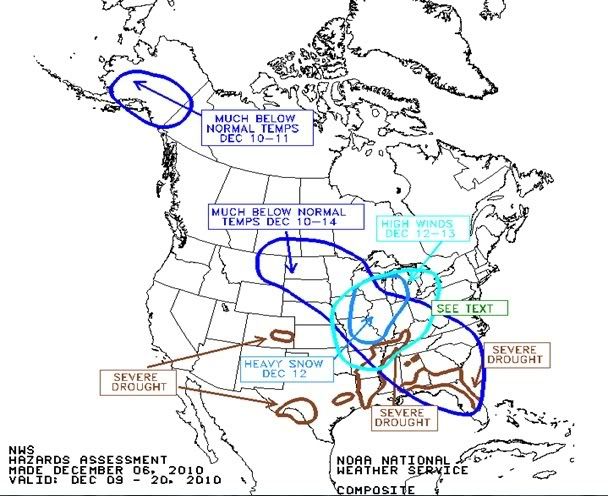 User(s) browsing this thread: 1 Guest(s)