Spring Hill, Florida Area
12-06-2010, 01:11 PM
Spring Hill, Florida Area
December 5, 2010 Observations:
Daytime High was 66° F
Overnight Low was 54° F
Mean Temperature was 60° F
Average Daytime High is 75° F
Average Overnight Low is 49° F
Average Mean for date 62° F
Record High is 84° in 2001
Record Low is 29° in 1974
Increasing clouds by sunrise.
Small shower around 8:10 a.m.
Lows bottomed out in the mid 50's by sunrise temps were in the low to mid 60's
Dewpoints rose to the upper 50's overnight and then started dropping by late afternoon
Winds west/southwest at 5-10 mph then northwest at 10-15 mph
Forecast for Monday the 6th:
Today: Sunny, with a high near 54. Wind chill values as low as 28 early. North northwest wind between 9 and 14 mph, with gusts as high as 20 mph.
Tonight: Clear, with a low around 27. North northwest wind between 7 and 9 mph.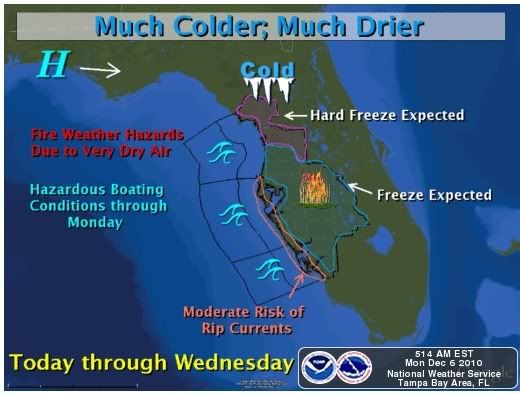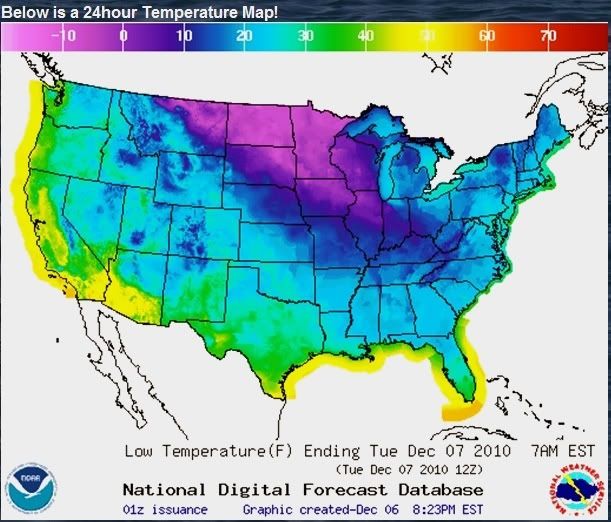 User(s) browsing this thread: 2 Guest(s)